Funding reconstruction of cities and the economy when the war eventually ends will hinge on progress rooting out the corruption and post-Soviet kleptocracy that created a billionaire class.
In the opening scene to Servant of the People, the popular 2015 TV series that helped catapult Volodymyr Zelenskiy from comedian to president, three oligarchs bargained for control of Ukraine as they looked out over its sleeping capital, sipping champagne and brandy.
Eight years later, the tables have turned. The man who played the show's fictional hero as he bumbled from teacher to president is Ukraine's war-time leader in real life, wielding emergency powers as he directs the fight against Russia's invasion. The oligarchs, meanwhile, have seen their assets and political power shrivel.
The humbling of men who for so long personified Ukraine's endemic corruption and "state capture," as the International Monetary Fund once called it, comes at a critical time. Ukraine is clinging to a financial lifeline via tens of billions of dollars in aid from the US and European Union, with substantially more needed for postwar reconstruction.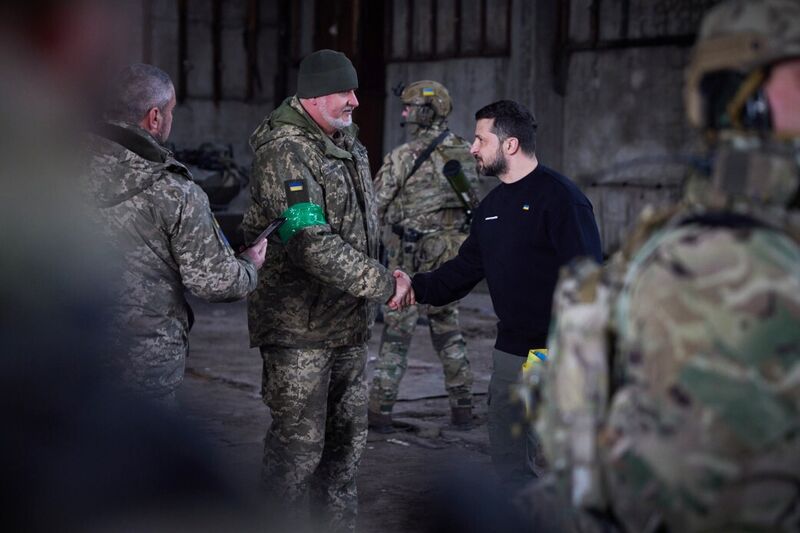 A failure to more systematically root out graft would endanger that. An IMF staff report in December identified the re-entrenchment of "oligarchic interests" as a high risk to Ukraine's reform and future external financing.
Yet oligarchs are as much a symptom as a cause of the poisonous cocktail of corruption and politics that has hobbled growth since Ukraine gained independence from the former Soviet Union in 1991. The worry, for a country hoping to make the transition to European integration from post-Soviet kleptocracy, is that their power revives.
"Donors are not afraid of the old oligarchs," said Valeriya Gontareva, who as Ukraine's central bank governor from 2014-2017 shuttered more than 80 commercial banks that were making forever-loans to their owners' companies. "They're afraid of new ones" that may feed off a Marshall plan for Ukraine.
Much will depend on the decisions that Zelenskiy, the EU, the US and international organizations such as the IMF take today – mid-war, with the oligarchs weakened and politics as usual suspended — to strengthen institutions and remove the conditions that allow graft to flourish. Key allies from Group of Seven nations are pressing the government in Kyiv to resume reform programs now, according to a European diplomat familiar with the matter.
"We need to love Ukraine, but that needs to be tough love, conditional love," Gontareva said over coffee near the London School of Economics, where she now teaches. She argued for aid to be tied to progress on reform metrics. "It's needed in war time too."
In late March the IMF signed off on  new $15.6 billion aid package for Ukraine that would come in two phases. Requirements for reform would kick in only for the second leg, 12-18 months into the four year program.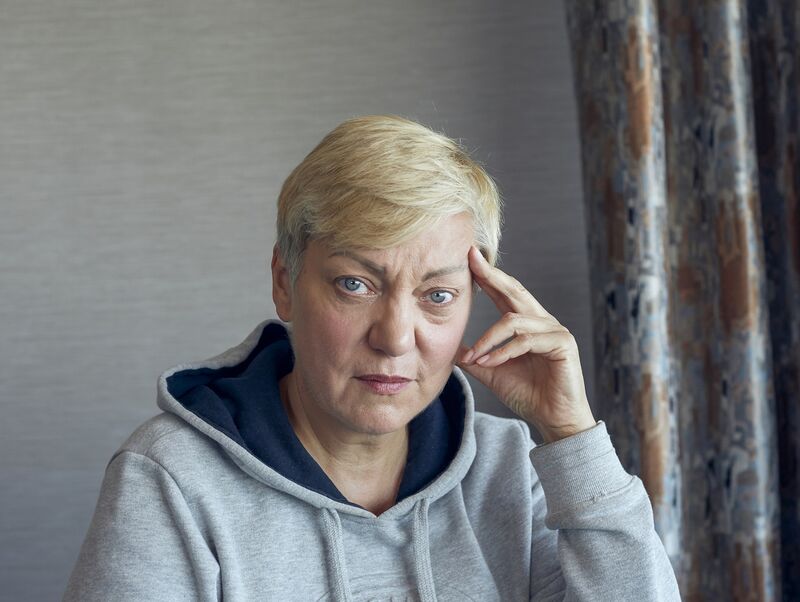 Ukraine Wins $15.6 Billion IMF Loan, First for Nation at War
The paradox is that Ukraine may still need to woo some oligarchs —  those who have begun to play by rules — so they stay and re-invest, rather than take their money to safer markets abroad, according to Gontareva. Those include Rinat Akhmetov, the nation's richest man whose wartime philanthropy has made him something of a hero, she said, adding that "in all my life I never thought I would say that."
That oligarchs did serious damage to Ukraine's prospects is little disputed. Their actions discouraged foreign investment and competitive markets. Per capita gross domestic product fell behind peers: World Bank data show that, measured in constant 2017 international US dollars, it went from almost 50% more than Poland at the time of the Soviet Union's collapse, to almost three times less in 2020.
Among the oligarchs represented by the brandy-sipping trio on Servant of the People, some who had strong ties to Russia, or are under criminal investigation, are in exile. Those still in Ukraine also have seen their fortunes hit hard.
Akhmetov, a steel and power tycoon, lost factories, coal mines and his political base to occupation. His fortune has dropped to $5.7 billion, from $15.4 billion since 2013, according to the Forbes index of world billionaires. Metinvest BV, in which he has a controlling share, owned the vast Azovstal steel plant that became Ukraine's last line of defense in the now occupied port city of Mariupol.
Others, including Igor Kolomoisky, whose TV channel aired Zelenskiy's shows and backed his presidential bid, lost the banks, blocks of paid lawmakers (some oligarchs were themselves also MPs) and media outlets that for 30 years allowed them to gain assets on the cheap, divert cash flows, and make or break political careers.
"On the one hand this war is a crisis, but on the other hand it is a perfect chance and opportunity to reform Ukraine," said Arseniy Yatsenyuk, who served as prime minister in 2014 after protesters deposed former President Viktor Yanukovych. "I don't believe that old Ukraine is a sustainable model, not even 2014 to 2022 Ukraine."
Ukraine improved from 142nd worst in the world on Transparency International's annual corruption perceptions index in 2013, to 116th today.
Gontareva's banking clean-up had a seismic impact, more than halving the share of financial assets in the economy, as banks with undeclared non-performing loans were either recapitalized, closed, or in the case of Kolomoisky's PrivatBank, nationalized.
New courts and special prosecutors were established to tackle corruption. Zelenskiy romped into the presidency with 73% of the vote in 2019, promising to take on the oligarchs and graft, while making peace with Russia. Although he did continue reform, the results were mixed by the time President Vladimir Putin ordered his troops into Ukraine last February. Ukraine's Transparency International corruption score remains the worst in Europe, after Russia's.
Still missing are a clean-up of the judiciary and tax system, plus the digitalization of government procedures that would bring transparency. Without these steps, corruption among government ministries risks again poisoning Ukraine's future, according to current and former officials.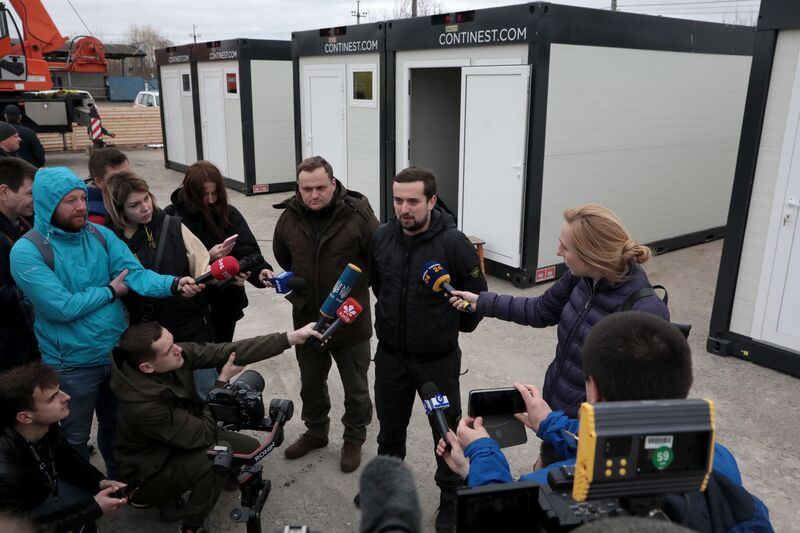 Zelenskiy purged close to a dozen officials in an anti-corruption drive in January. His own deputy chief of staff, reported to have kept a Chevrolet Tahoe SUV donated for use at the front, resigned. He denied wrongdoing and released the car. A senior infrastructure ministry official accused of accepting a $400,000 bribe was put under house arrest last month. His lawyer said in a Facebook post his client was being smeared by prosecutors in a disinformation campaign.
"The flows of money going to reconstruction should be well controlled (by donors), although to some extent that is wishful thinking," said Francis Malige, managing director for financial institutions at the European Bank for Reconstruction and Development, who ran the EBRD's operations in Ukraine and several other ex-Soviet countries from 2014-2018. "Look at what happened to the money spent in Afghanistan and Iraq."
Keeping Ukraine on the reform path will be crucial. The EU is very likely to renew tariff breaks for the country for a second year starting in June, but the debate on permanent relief has yet to begin, according to a European diplomat.
Without access to EU markets, Ukraine's companies have little hope, according to Tomas Fiala, chief executive and founder of Dragon Capital, a Kyiv-based investment bank. Sealed off from Russia, too, they would become dependent on their own too-small market.
With a population of 40-plus million, Ukraine had a GDP of just $200 billion in 2021, according to the World Bank. That was smaller than New Zealand, which has a population 5 million.
Serhiy Nikolaychuk, deputy governor of the National Bank of Ukraine, also sees Ukraine's future as bound to Europe, gaining from a trend toward near shoring as the EU seeks to reduce its dependency on Russian energy and Chinese supply chains.
But Ukraine is becoming a more centralized and militarized state. The share of public administration and the security sector in the economy already rose after Russia's 2014 attacks, to 6.5% in 2018-2021 from 4.4% in 2010-2013, according to Nikolaychuk. And although no similar data are available yet for the year since Russia's full invasion, it's clear the figure has grown "dramatically," he said.
Some critics have even begun to worry Zelenskiy is setting Ukraine on a path that could prevent a return to a more liberal postwar order. More big companies have been taken under government control, including the largest oil company, Ukrnafta, and refinery, Ukrtatnafta, both of which had been controlled by his former backer, Kolomoisky.
An anti-oligarch law passed in 2021 proved controversial, with critics and some of Ukraine's international partners concerned it could restrict media freedoms and be open to political abuse, while failing to reform institutions.
Those fears are overdone, according to Serhiy Leshchenko, a former anti-corruption activist and parliamentarian, who now serves as adviser to Zelenskiy's chief of staff. The law helped cut the power of the oligarchs to manipulate public opinion and governments where all else had failed, he said.
Still, the war has changed Ukraine's actor-turned president, who now cracks few jokes and is less sentimental about indulging the childhood friends he brought into government, according to Leshchenko. "Even Zelenskiy," he said, "can't play himself anymore."